Why is UFO activity on the increase?
Posted by damien at 4:44 PM on July 14, 2008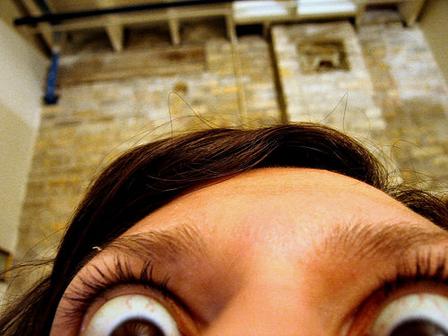 (image 'adolescent paranoia' by Dr. Joanne) WAR! Old-school blather readers will know that Blather.net spent many of its formative years talking about, looking for and worrying about that most insidious of modern phenomena - the UFO. Indeed, as Daev recently detailed in our book 'A Load of Blather' had there not been a rather oddly intense period of UFO activity towards the end of the 1990's (perhaps born of 'pre-millenial tension') Blather.net may never have come into existence at all (at all). But as the years passed, our interests have shifted and we found ourselves moving on to talk about other things (paranormal or not) and UFO stories became increasingly rarer as time went by. FAMINE! The cynic in me might comment that this was most likely because we'd gotten a bit older and were now concerning ourselves with such matters as 'saving the planet' and 'getting laid', but every once in a while a UFO story does catch our attention. This morning, our friends at the excellent 'Damn Data' sent us a story (from some low, common rag known as the 'British Daily Telegraph') which duly caught our eye; a story posing a question which had bubbled up to the surface of my own addled mind only a week or two ago - why is there such a sudden and dramatic surge of UFO activity reported in the media in recent months?
More >>
Comments (12)